Dealing with Domestic Abuse
Domestic abuse is traumatic, emotional and confusing. You may feel desperate to get out, but fearful to leave. The decisions are complex, the future is uncertain and the pain is real. When the dynamic begins to change at home, your spouse's abusive behavior may escalate and they may become "unhinged". There are many options to support those managing an unpredictable and volatile situation. You are not alone!
The time of separation can be a dangerous time for victims of domestic abuse. There is key information that is important to know, as you work to extricate safely from an abusive relationship.
If you feel afraid for your personal safety, or that of your children, 911 should be your first call— this includes verbal threats. There is no shame in calling the police.

Make local law enforcement aware of your current situation. During the day, visit your local police precinct. Share with an officer the location of your home, describe your current situation, provide the history of violence and/or threats, physical description of your spouse, vehicle(s) and any/all weapon(s)— details, current photos are helpful.

Try to minimize contact with your spouse, via text/phone and in person. Ongoing communication incites increased tension, and provides opportunities for more abuse to occur. Don't engage…. short, factual communication with no emotion is best. Minimal contact regarding logistics should be the only reason for communication during this tenuous time. 

If your spouse has a history of abuse (verbal or physical), try not to be alone with them. If you have shared custody, try to have a friend, neighbor or family member with you during times of transition. This takes advance planning, but can decrease the trauma on you and your family, as assaults (verbal or physical) are less likely to occur when an adult witness is present.

Helpful resources for acute support:

National resources for specific needs:
WA Listens is a statewide support program implemented due to the impacts of COVID-19. Anyone feeling stressed, anxious and/or lonely can call WA Listens at (833) 681-0211 to speak with a support specialist or visit https://www.walistens.org. 
The house is typically the most emotional asset in dissolution, and the contents are often the most hotly contested.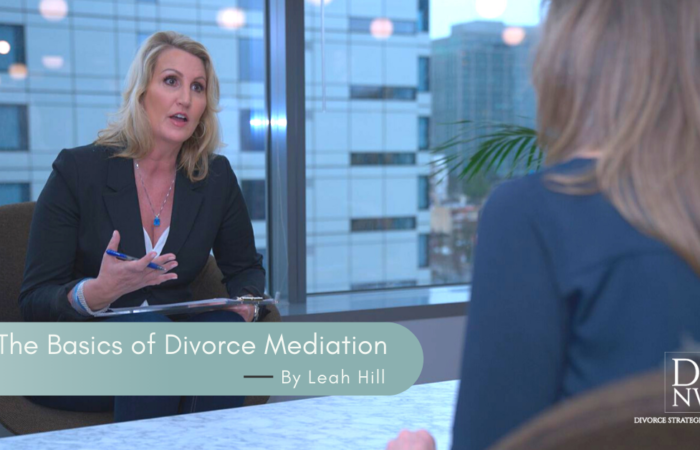 Using Mediation for divorce allows coupes to settle their differences and avoid expensive, protracted litigation in family court.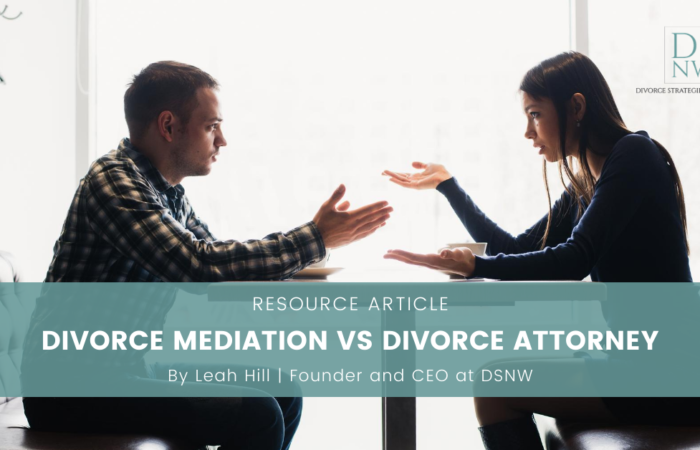 Divorce mediators helps spouses communicate, negotiate directly (privately, and out of court), and resolve all issues and details during a...
error:
To protect our content, right click is disabled!