We're almost to the end! So excited, and thank you so much for everything you have done for me. I deeply appreciate it and couldn't have done this without all your support and the team. Thank you!

Thank you Leah! I appreciate all the work all 3 of you have done for me! I am so thankful my therapist recommended your team – I don't think I could handle doing all of the paperwork myself – especially with my state of mind lately!

I needed so much help when I decided to leave my marriage, but every attorney wanted more money… and I felt like I was getting nowhere! A friend suggested I talk with Stephanie and her team at DSNW. OMG, exactly what I needed! I needed a plan. A clear roadmap to get out.

Divorce Strategies Northwest was just what I needed when my husband surprised me with divorce paperwork. Their wise team guided me through the scary maze I was being forced to walk, and their leadership was exactly what I needed.

The DSNW team helped me determine my goals, gather my documents and ready my children, so we could create and live a better life together. By the time I hired an attorney, I was ready. I felt confident. The divorce process was swift, focused, and far less draining and expensive.

DSNW walked me through the darkest days and helped me find professional help I didn't even know was out there. They were empathetic, caring and insightful, during a process I wasn't sure I could survive. Besides saving me money, they brought HOPE back into my life.
Our strategic preparation helps you focus on your goals and prepare for the divorce process ahead with guidance and support.
Our mediation services are designed to help you and your spouse remain amicable and reach a mutually-desired outcome for your divorce.
We review your finances and develop your financial ask, so you enter the negotiation process with clarity and confidence. 
We provide our clients with candid guidance to help you stay focused while achieving your goals and life after divorce.
Our parenting plan will serve as your roadmap for your future life with your children and co-parent, while maintaining stability and structure.
We offer personal support, managing the details required in the process of divorce, family changes, moving, life transitions and beyond.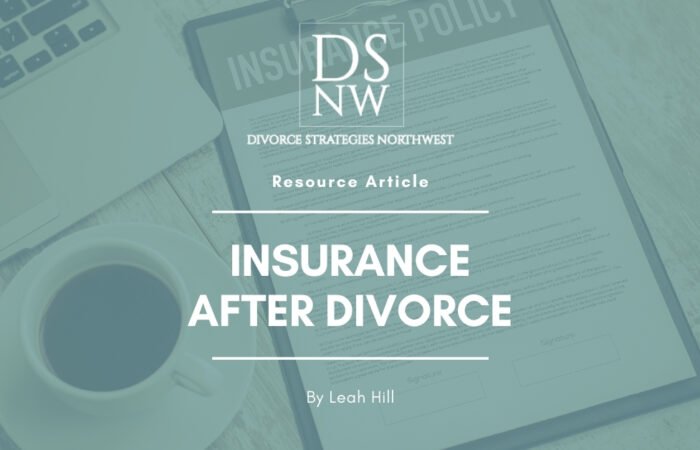 Divorce affects every area of your life – personally, emotionally, logistically, and financially. As you face the changes that divorce...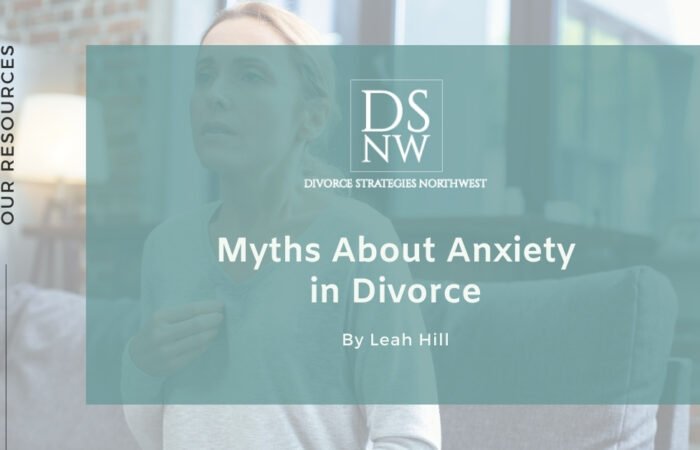 Dispel the myths about anxiety in divorce and learn how to get the support you need.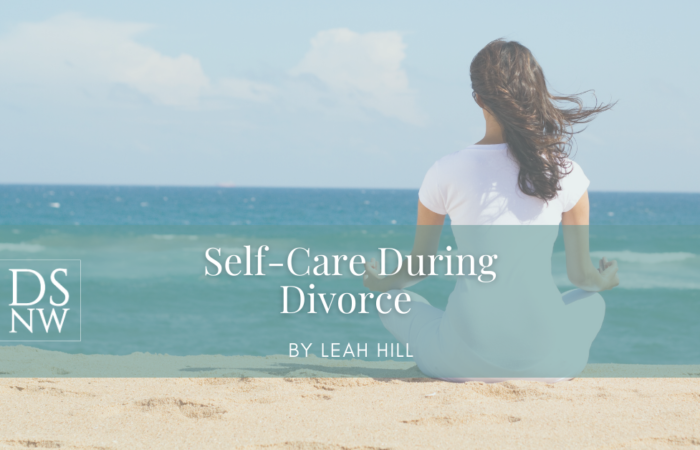 Self-Care During Divorce by Leah Hill reminds you that during these times we forget to take care of ourself, but...
error:
To protect our content, right click is disabled!