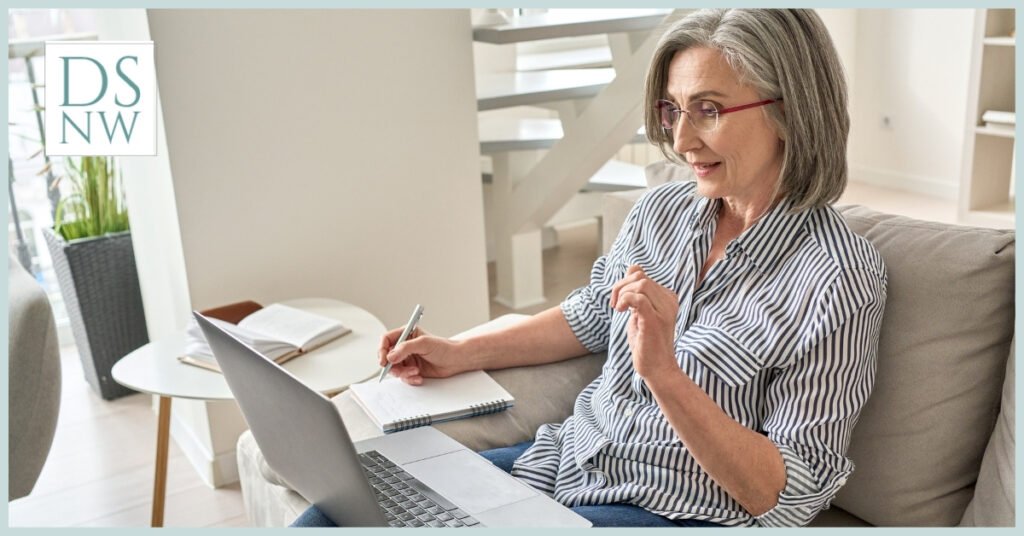 Couples have different values when defining a successful marriage. Some prioritize stability, family, or financial achievement, while others may focus solely on commitment. Every married couple has a "dance" of how their relationship works. For many reasons, a couple's "dance" may come to an end. As their golden years approach, many spouses are reconsidering spending the rest of their lives together.
Why is Late-in-Life Divorce on the Rise?
Many reasons contribute to the decision to divorce later in life, sometimes called twilight divorce or gray divorce. Modern medicine and improved living conditions have led to longer lifespans, meaning people can reach retirement age and still live another 20 or 30 years.
Gray Divorce is often impacted by the following factors:
Retirement
Retirement is often a big adjustment for both spouses. Couples who have seen each other for a few hours each evening are suddenly spending every moment together, disrupting long-established routines. Leaving employment can also cause fear of not being needed, a loss of identity, or depression.
Economic Independence
Fewer women rely on their husbands for financial security today than in previous years, allowing them to leave unhappy or unsatisfying marriages without suffering enormous losses.
Younger Generations
The older generation may be taking its cues from their children who have left the nest. Parents may be sympathetic when their children go through a divorce, or children may realize that one or both parents are unhappy.
Personal Fulfillment
The culture of marriage has shifted in recent decades, focusing on the couple as separate people instead of one fused unit. Spouses may reevaluate their feelings and discover that they are happier alone or are sacrificing too much to stay in the marriage.
Mediation for Mature Couples
Gray divorces are more likely to end amicably because partners have the maturity to recognize that it's time to move on. Spouses who have known each other for decades and have built a life together typically are not motivated by anger or a need to punish one another in divorce proceedings, and can often part as friends.
Spouses who have known each other for decades and have built a life together typically are not motivated by anger or a need to punish one another in divorce proceedings, and can often part as friends.

-Leah Hill, Founder + CEO, Divorce Strategies Northwest
Mediation is often the best choice for a twilight divorce for partners who have:
Solid Cooperation
Years of coordinating work schedules, doctor's appointments, and child-care can strengthen collaboration between long-term partners. These spouses' reactions to problems are usually focused on developing a solution that works for everyone rather than a plan that benefits only themselves.
Adult Children
Children of couples in gray divorce may be in their 20s or older, so these cases typically do not require child support payments or shared custody issues.
No Outstanding Debt
Cars, loans, and family home(s) may already be paid off, making the division of shared debt much more manageable.
Concern About Estate Plans
Divorce can have a significant impact on any wills and trusts created during the marriage. An attorney can revise your estate plan based on the decisions made in mediation, ensuring that your wishes are honored upon your passing.
Even if you and your spouse are on good terms, carefully choosing a reputable mediator is essential to "set the tone". Complex issues require careful consideration, consulting expert advice, and asking judicious questions. As you determine next steps, follow Washington State Community Property Laws, while preserving civility, respect and kindness. Our process empowers both parties and sets you up for success.
Your Trusted Partner
Whether you're contemplating a divorce, have already started the process, or are far into the proceedings, do you wish you had someone to share with you the inside scoop on how to save money, time, and emotional energy on your divorce?
Our team is available for Support On-Demand to discuss the many scenarios, options, and implications of separation or divorce, via telephone or videoconference during this time. Feel free to get in touch with us; we are here for you!