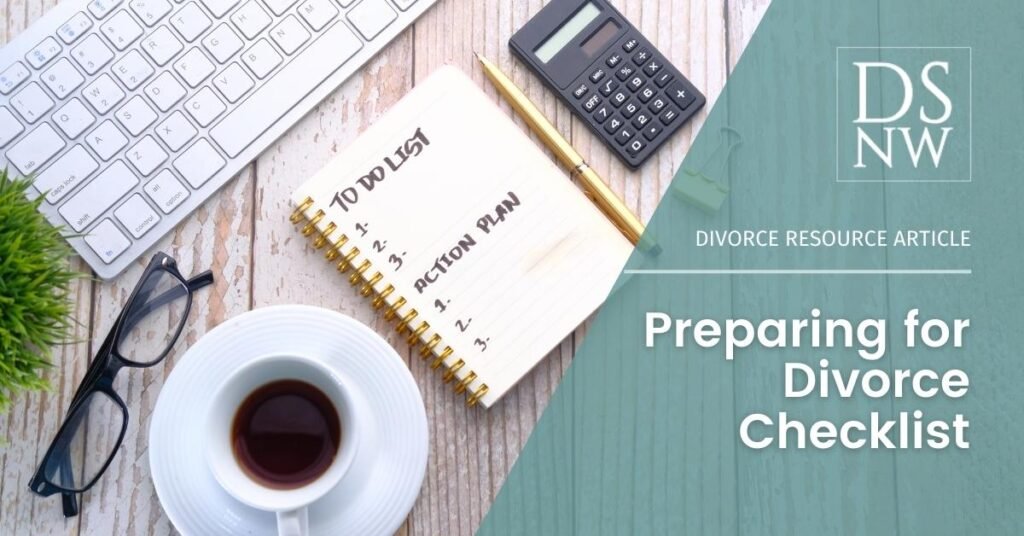 Whether you or your spouse initiates the dissolution of your marriage, it's natural to feel overwhelmed. This is a complex, chaotic time for many families. Divorce is unpredictable, even in simple cases. Stay focused, organized and calm as you move through dissolution. You control only your own reactions to the issues that arise during the process.
If you're considering divorce, empower yourself by planning ahead.
Copy Important Documents
If possible, make copies of everything you can find, including:
tax returns (three years)
bank statements
investment statements
retirement account statements
employee benefits handbook(s)
life insurance policies
mortgage documents
financial statements
credit card statements
wills
Social Security statements
automobile titles
If you or your spouse are self-employed or you co-own a business, it is important to gather as much information as possible about the finances of the business. Make copies of any financial data you have access to.
Property Inventory and Marital Spending
Take inventory of major items like furniture, artwork, valuable jewelry, major appliances, etc.
Include any onsite or offsite storage facilities and safe deposit boxes at your financial institution.
Draft a household budget and a list of monthly expenses.
It is important to have an understanding of your household budget and the weekly, monthly, and annual expenses that you and your spouse typically incur. This information can be useful when a mediator is working with you to determine spousal maintenance and child support. Cases with additional complexities are well-supported by mediation, which supports the parties in coming to agreement of mutual benefit.
Analyze Family Debt
If possible, consider paying down family debt before divorce proceedings commence. Allocation of marital debt among divorcing spouses is often one of the most difficult items to navigate. Determine whether any debt was incurred prior to marriage by one spouse, as (that debt) may be assigned to the spouse who incurred it. An experienced mediator can help you and your spouse determine how Washington State community property laws apply to your division of assets.
Additional Considerations
Consider opening a Post Office box where you can receive US mail related to your divorce.
Consider opening a safety deposit box or identifying a place you can discreetly store divorce-related personal documents, financial records, and other information.
Open new bank accounts and credit cards in your own name and direct that mail to the PO box (this is particularly important if you only have access to a shared bank account and joint lines of credit).
Health insurance benefits– how will divorce affect your personal (and family's) coverage?
Consider your professional situation.
Set aside money for divorce-related expenses, including moving costs, daily living expenses, legal fees, and more.
Work with a skilled mediator who will preserve civility between you while guiding you through the dissolution process. A mediator can help you create a separation agreement, temporary custody, and a long-term parenting plan.
Divorce is challenging, even in the best of circumstances. Our team is committed to supporting you and your family through the process with civility and fiscal responsibility. Planning ahead can set you up for success.
Your Trusted Partner
Whether you're contemplating a divorce, have already started the process, or are far into the proceedings, do you wish you had someone to share with you the inside scoop on how to save money, time, and emotional energy on your divorce?
Our team is available for Support On-Demand to discuss the many scenarios, options, and implications of separation or divorce, via telephone or videoconference during this time. Feel free to get in touch with us; we are here for you!