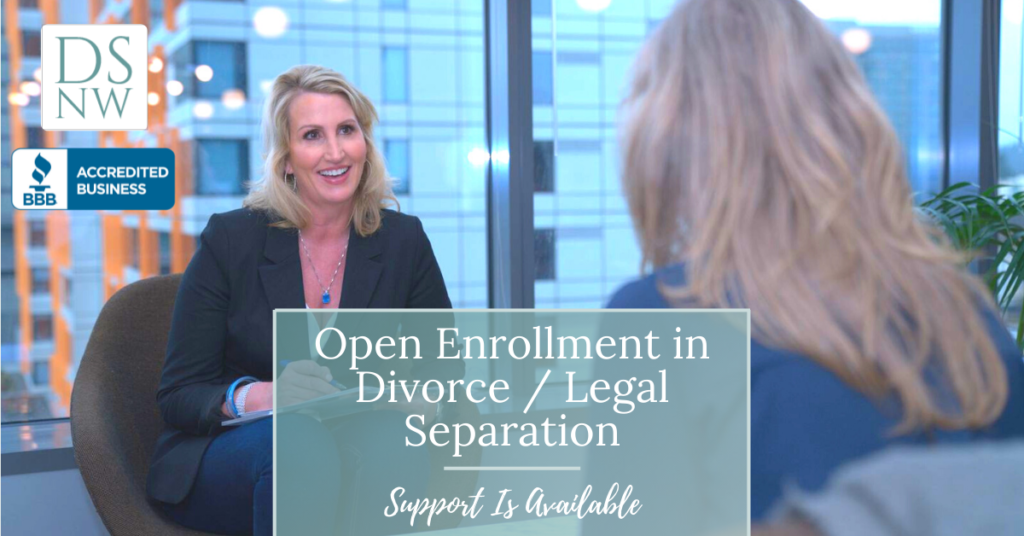 Open Enrollment is upon us! The 2022 Open Enrollment Period for Health Insurance in Washington State is November 1, 2021 to December 15, 2021. More than ever before, it's important to thoroughly evaluate your options.

Open Enrollment is the specific time period when you can choose to renew your participation in your employer's current insurance plan(s), switch to a different one, or drop your existing plan. Now is a great time to evaluate how your employee benefits affect other compensation decisions you are making at work. There could be connections you're missing or unaware of… things that may be saving you or costing you money over the course of a year.

Following are a few things to be critically aware of when considering your options.
Evaluate Life Changes
Many people will just check off what they did the year before. This is especially true when thinking about comparing plans and trying to discern the minute differences between the options makes your head spin. It is important to realize that if you're going through a divorce or considering doing so in the next twelve (12) months, the health insurance plan(s) you have selected in the past may no longer be relevant. Be judicious and make careful choices about you own coverage and that for your family.

If you have minor children who are covered under your health insurance plan, part of the child support agreement will identify who is covering health insurance for your child(ren). If your past plan included coverage for dependents, legally clarify who will cover the children now, unless you prefer to have additional coverage / expense. This issue can affect child support— it is very important to understand the costs and ramifications, and to discuss them with your mediator and/or attorney.

Beyond divorce, other life changes could impact the plan you choose (during open enrollment), including birth(s), death(s), and legal separation.
Review Beneficiaries
Open enrollment time is a good opportunity to revisit the beneficiaries listed on your account(s). For example, if you have group life insurance, you may still have your spouse listed as a beneficiary (and you may want to change that). Carefully review all details, ensure things are current, and adjust as needed. Contact your employer's benefits department if you need clarification or have any questions about how to make adjustments, and the appropriate timing.
Understand the Benefits of The Plans You Select (including taxes)
Many people miss opportunities with their Health Savings Accounts (HSA) or Flex Spending accounts. It can be hard to determine the differences between plans. Many people select the plan with the lowest monthly premium and hope they don't have any major disasters. Factor in additional tax benefits / ramifications and things can become confusing very quickly. Add on a divorce, legal separation, a major illness, and/or minor dependents… it's a lot.

The reality is, it comes down to saving money on taxes and being tax-efficient, especially with HSAs, though this is true for all insurance plans and premiums available to you. For example, HSA accounts benefit those who don't have high medical bills and who are maxing out their retirement accounts. In that case, take advantage of your HSA and utilize it as another retirement savings vehicle.

Take the time to understand what is included in your current plan, tax credits and/or benefits you're eligible for, and options outside of your employer-provided plans, so you get exactly what you need and utilize everything you're paying for….
Evaluating Choices + Changes During Open Enrollment
Options and policies vary widely between employers, plans, and families. As such, there are no "rules", but there are important things to understand when it comes to open enrollment. If your employer has one, use the calculator available to you to help you find a plan that takes into consideration the things you'd like to cover, the money you'd like to contribute, and so on.

For health insurance specifically, don't look at the premiums. Instead, consider any ongoing medical expenses you have and compare the cost of that care. If you know you see a specialist on a regular basis, or you have prescriptions, note the cost of the actual treatment (or any co-pay or co-insurance costs), and compare what you expect your medical expenses to be across the plans to help you choose.

The "right" answer is not the same for everyone, and sometimes the best choice can be hard to determine. To make sure you're getting the biggest benefit, tax savings, and coverage that you and your family truly need, talk with a trained consultant who can guide you through the process.
Our team understands Washington State laws surrounding divorce and legal separation, and we have relationships with fantastic vendors who will talk with you about how health insurance factors into this process. This is a complex issue within your family. We can help!
Your Trusted Partner
Whether you're contemplating a divorce, have already started the process, or are far into the proceedings, do you wish you had someone to share with you the inside scoop on how to save money, time, and emotional energy on your divorce?
Our team is available for Support On-Demand to discuss the many scenarios, options, and implications of separation or divorce, via telephone or videoconference during this time. Feel free to get in touch with us; we are here for you!