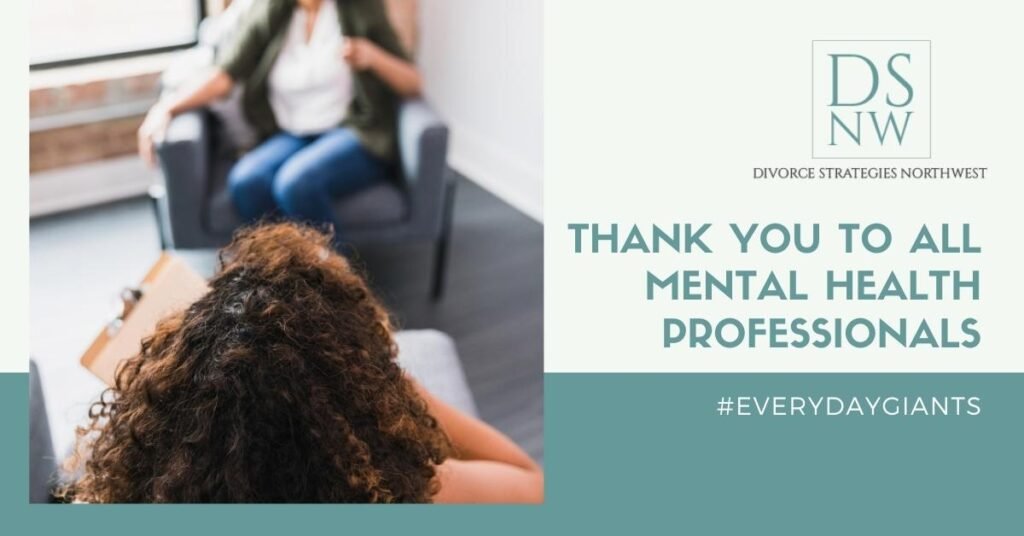 Over the past year, mental health professionals have continued to show up every day. They've helped us in times of crisis, loneliness, confusion, and despair. They have supported us in more ways than we know. They've brought families together by elevating our mood and our thinking. They've navigated their own stressors while they manage ours.
They've also been sanity-savers, relationship gurus, family referees, and vocational coaches. They've listened, laughed, empathized, and shared. To us, they are a daily inspiration!
A simple thank you goes a long way. The next time you lean on your therapist, please join us in saying thank you to your everyday giant… send them a note of gratitude and a virtual high five!
From the DSNW team, thank you to ALL mental health professionals… we recognize you as #everydaygiants.
Your Trusted Partner
Whether you're contemplating a divorce, have already started the process, or are far into the proceedings, do you wish you had someone to share with you the inside scoop on how to save money, time, and emotional energy on your divorce?
Our team is available for Support On-Demand to discuss the many scenarios, options, and implications of separation or divorce, via telephone or videoconference during this time. Feel free to get in touch with us; we are here for you!