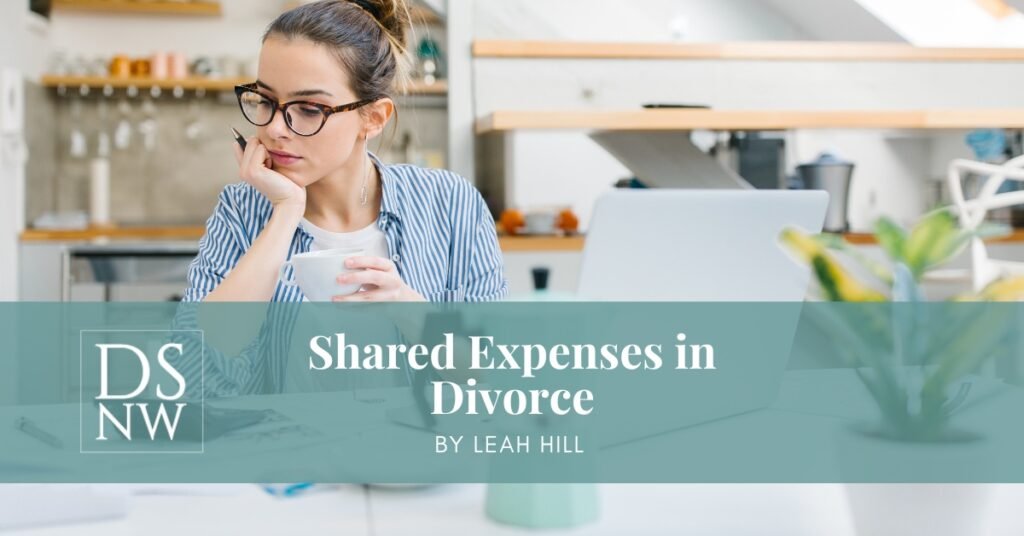 Parenting brings a steady stream of expenses for parents of active children of all ages. Ideally, both parents agree to fairly share the costs of extracurricular activities for their children. Before divorce, you simply paid for their sports and clubs and groups and teams from your joint checking account. In dissolution, parents often disagree over how to choose and pay for their children's extracurricular activities. Now, you budget separately.
As a part of your divorce decree, the court orders a binding document stating which parent pays how much and for what by entering a child support order. The Order of Child Support is used to divide expenses and enforce payment. While the Washington State Child Support Order has a section outlining how daycare, education, and long-distance transportation expenses will be shared, many parents are unaware that a variety of other expenses may be included and how to communicate about and share these expenses.
Excerpt from Washington State Child Support Order Form
Common Expenses include:
Select sports teams
Rec sports league(s)
Personal development clubs
Individual activities, such as music lessons, dance lessons, martial arts training
School clubs
Summer camps
Church camps, retreats, clubs
Private tutoring
College prep courses, college counselors, college application fees, college visits
Specialty training classes
Skiing / snowboarding
Driver's Education training
Textbooks, school supplies, school projects (anything not provided by school)
School activities and trip fees
Equestrian pursuits
Required attire for activities, participation in extracurricular events and excursions
etc.
Many of the above activities may require special equipment, clothing, training, supplies, gear, and even travel to successfully participate. All of these expenses are shared by co-parents according to a set percentage, dollar amount, or more commonly, according to the proportional share of income calculated on the child support worksheets.
Your Parenting Plan may include provisions regarding making decisions about extracurricular activities. A Child Support Order details which parent must pay and how much. Because it is difficult to predict what interests a child may develop, a Child Support Order typically does not list every extracurricular activity, but provides a range of suggested shared expenses. The key to success is communication between you and your co-parent, in advance of commitment to any shared expense.
Your Order Support Order will determine if both parents are required to contribute to specific expenses. Regardless of whether the other parent agree or not to enroll the child in that activity does not automatically mean it is a shared expense. For example, if one parent's income is considerably more than the other and that parent repeatedly enrolls the child / children in expensive activities that the other parent cannot afford, it is unreasonable to be committed to expenses that have not been agreed to in advance.
Shared expenses should be discussed between co-parents and agreed-upon in advance of commitment. These discussions should not involve children.

Leah Hill – Founder and CEO, Divorce Strategies Northwest
In another example, your Parenting Plan may call for joint decision-making about specialty classes. Your co-parent may choose to enroll your child in an expensive class and pay the fee. You then receive a message from your co-parent, requesting that you pay your proportional share of the cost of the class. If you do not support the class or you cannot afford it, calmly let the other parent know that you did not agree to share the expense. That does not necessarily mean your child cannot participate in the class, but it may mean that it will not be considered a shared expense. Again, these communications should not involve your children.
Beyond the costs of shared expenses, involves scheduling of extracurricular activities. If the schedule of the activity falls outside your parenting time, co-parents should discuss and agree that the child may participate before discussing with the child.
The link between the Parenting Plan and Child Support Order is vital when determining how extracurricular expenses are paid for. If you have questions about interpreting your Parenting Plan and Child Support Order as they relate to extracurricular expenses, you may benefit from consulting an experienced mediator or a family law attorney.
Your Trusted Partner
Whether you're contemplating a divorce, have already started the process, or are far into the proceedings, do you wish you had someone to share with you the inside scoop on how to save money, time, and emotional energy on your divorce?
Our team is available for Support On-Demand to discuss the many scenarios, options, and implications of separation or divorce, via telephone or videoconference during this time. Feel free to get in touch with us; we are here for you!