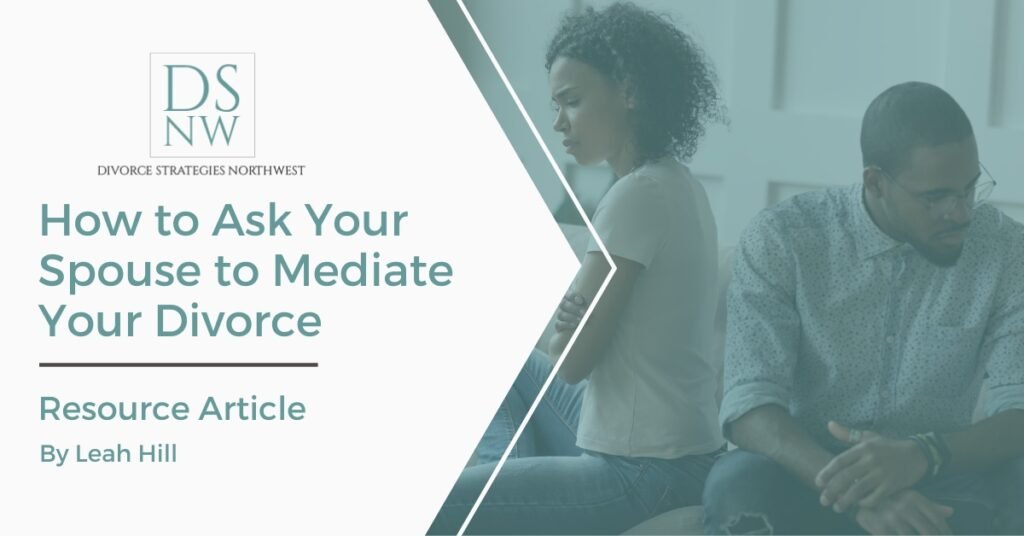 If you have been researching but aren't sure how to approach your spouse about mediation, advanced education is key. Once divorce has been decided, it can be hard to be on the same page about anything, much less mediation. Review the following tips to help your spouse understand the advantages of mediation.
Be Prepared.
Preparation is a critical predictor of success. While you need not be an expert on mediation, having enough knowledge to understand why it's a good fit for your family is important. Find time when you have privacy to talk openly with an experienced, compassionate mediator about the specifics of your situation. Talk with them about their approach, the process, the cost, and the time mediation will take. These are all important details to understand.
Communicate Carefully When Asking Your Spouse to Mediate Your Divorce
Once you have some skeletal information about the mechanics of mediation, communicate carefully with your spouse. Keep in mind that you may both be reeling from change, so tread lightly. Choose a time when conflict is limited between the two of you. Avoid times when a child is challenging, when you're overtired, when one of you is late to a meeting, or if either party has been drinking alcohol. Try to plan a time when you can take a walk together and talk without interruption. Having a time limit (like leaving for a workout class, a scheduled coffee date with a friend, leaving for a meeting, etc.) is also helpful as sometimes these uncomfortable discussions can drag on for hours.
In some cases, direct conversation leads to conflict each and every time. If that may be the case for your spouse, consider sending an email or a text instead. Not only does that option give the other person time to consider their response, but it allows them to do so at a time that is convenient for them.
If necessary, reach out to your mediator for support. It's also important to have your spouse speak with the mediator independently (from you), so your spouse understands the neutrality involved in mediation, the goals of your mediator, and has the opportunity to ask their own questions.
Another option is to request that the mediator contact your spouse on your behalf. In those cases, the mediator will typically send a carefully drafted email introducing themself and the mediation process, and inviting the spouse to schedule a conversation, making your spouse a part of the process.
Once you have the details about mediation, you must communicate carefully with your spouse. Keep in mind that you may both be reeling from change, so tread lightly.

Leah Hill, Founder + CEO, Divorce Strategies Northwest
Share Resources
If you have resources related to mediation (or divorce in general), you may choose to share them with your spouse, in an attempt to get him or her on board.
Focus On the Benefits of Mediation
Just because you want to do something, doesn't mean that your spouse will as well. Focus on how mediation will benefit you both and your family. For example, mediation allows for:
Greater control over the outcome
Preserve civility between you
Efficient, accelerated process
Affordability
Privacy
…among many other advantages over litigation. When you know the benefits of mediation ahead of time, you'll be able to convey them to your partner when discussing why you favor this process.
Don't Force the Issue
No matter your approach, don't force the issue of mediation with your spouse. Ideally, you want an amicable settlement, and angering or irritating the other party will only result in frustration on both sides.
Your Trusted Partner
Whether you're contemplating a divorce, have already started the process, or are far into the proceedings, do you wish you had someone to share with you the inside scoop on how to save money, time, and emotional energy on your divorce?
Our team is available for Support On-Demand to discuss the many scenarios, options, and implications of separation or divorce, via telephone or videoconference during this time. Feel free to get in touch with us; we are here for you!